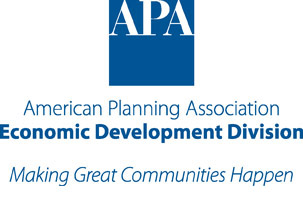 Dear Craig:
Job creation remains a key measure of success for economic development efforts. But the era in which nearly any job was a "good job," to a certain extent, is over. Growth in the economy is becoming increasingly bifurcated, with high-tech, high-wage jobs on one hand and low-wage, largely service-sector jobs on the other. Economic developers find it increasingly challenging to create jobs that deliver the kinds of wages and benefits that were standard in the industrial era.
This week's blog post, authored by guest contributor Louise Anderson of International Economic Development Council (IEDC), reports on a recent IEDC study,
Creating Quality Jobs – Transforming the Economic Development Landscape
, that shows how economic development is transforming in response to a changing economy. Read more about the report and its key findings on the EDD blog at:
http://apaeconomicdevelopment.blogspot.com
As always, please contact me if you have any questions or concerns regarding the blog. We appreciate your comments and contributions!
Shana R. Johnson
EDD Secretary-Treasurer
---
Shana R. Johnson
Principal, Civic Synergy, LLC
7001 Loisdale Road, Suite C
Springfield, VA 22150
Email:
sjohnson@civicsynergyllc.com
Web:
http://www.civicsynergyllc.com
Blog:
http://apaeconomicdevelopment.blogspot.com
Twitter: @shana_johnson